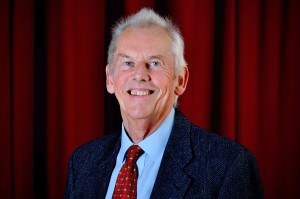 David Barton
It was a great personal honour for me to be elected as Chairman of the Radcliffe on Trent Parish Council for the year 2017-18 at May's    Annual General Meeting. 
Georgia Moore and I have swapped positions on the Council.  She will be a hard act for me to follow as Chairman, so I'm delighted to know that she will serve as Vice Chairman.  We are all appreciative of her hard work and commitment to the village over the last two years (and before that, of course!).  
The next twelve months look to be very busy and exiting years for our village. 
We shall have the reopening of the skatepark, our first 'Picnic in the Park' at the Rockley memorial Park and the first Music Festival at Wharf Lane for many years.  Also coming up are the referendum on the village's Neighbourhood Plan (so important for control of housing developments in the village), the launch of the ambitious Master Plan for the Village Centre, our continuing campaigns for improved          leisure facilities and public transport for Radcliffe, and in October our commemoration of the 100th anniversary of the death of William Rockley and celebration of the 90th anniversary of the gift to the village of the Rockley Memorial Park and the Cliff Top Walk. 
Radcliffe is an active friendly village: your Parish Council is committed to playing its part in ensuring that Radcliffe becomes an even        better place for us all to live.