Register of Interests Coopted Cllrs
MAGGIE CLAMP 131a Shelford Road. Tel 07802850084 Email maggie.clamp@rotpc.parish.email
 I have lived in Radcliffe since 1984 and used to be a General Practitioner here.  I am married and have my own Occupational Medicine Business.  Although I have no experience as  Councillor, I feel I now have the time and interest and enjoy steep learning curves.  My particular interest is the environment and I am keen to work to facilitate any issues that can help our environment both locally and globally, being aware of the health issues and the effects on other species which ultimately affects all of us, particularly future generations.  My aspirations for the village are to further the previous work in this area such as the excellent previous initiative to minimize the use of plastics, support improvements in recycling and in maintaining green spaces and hope that our village can continue to win the Best Kept Village Award. I am aware of the issues of increased traffic and the importance of keeping Schools and The Health Centre at the middle of the village.  I wish to listen to what other issues our residents are concerned about.   My personal interests are scuba diving, two pet dogs and history, especially the War of the Roses: the East Stoke Battlefield site being close by on the A46.
---
---
DIANE FARTHING  The Cottage, 5 The Green.   Tel 07836662426 Email: diane.farthing@rotpc.parish.email
I am a retired RGN Nurse and have lived in the village for 17 years.  I am married with two grown up daughters and two grandchildren.  I am a Farmers daughter who has lived in a number of villages and therefore have a strong appreciation of village life.  I have a 'feet on the ground' approach and will always be looking for the common sense way forward, focusing on relevant local issues.  My hobbies include showing Rough Collie dogs, fish keeping and I have a keen interest in nature and wildlife.  I very much enjoy living in the village and I am proud to serve on the Parish Council.
---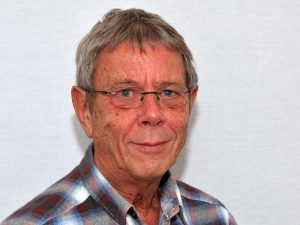 DAVID GRAHAM 4 Bailey Lane. Tel 0115 9335510    Email: david.graham@rotpc.parish.email
I've lived in the village for almost 40 years and have been a member of various local groups over that time. Our two children attended all three of our local schools and have gone on to successful careers. I would like to see more people get involved in local activities and to promote a sense of belonging in the village. My priorities will be to support and encourage facilities for children locally and to help with the long term changes we will see in coming years. Is the Vice-chairman of the Planning & Environment Committee.
---
---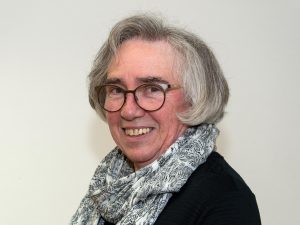 SUE CLEGG  Apt 4, Radcliffe Court, 2a Cropwell Rd.  Tel: 07952 912183 Email: sue.clegg@rotpc.parish.email 
May I take this opportunity to thank Radcliffe Residents for their support during the election in May this year. We moved to Radcliffe in 1972 and both my children went to the local schools from playgroup to secondary. As my children went through the system I became involved with the PTA's ( an original parent of RAINS) and finally served as Governor (including Chair) of Dayncourt. During this time I was also a Playgroup Lady and one of the first leaders of the Beaver Section of the Scouts. I went back to  part-time work in 1986, the last 12 years as an Events Organiser. Since retiring I have been more and more involved with the Radcliffe Community supporting many events and enjoying all the facilities Radcliffe has to offer its Residents. Latterly I have been Chair of the Residents Association and Community Plan Steering Group, two groups which look to the future of Radcliffe. I hope that as an informed Parish Councillor I can help implement some of these ideas which will enhance our village and build a better environment for all our futures. Is the Vice-Chairman of the Parish Council.
---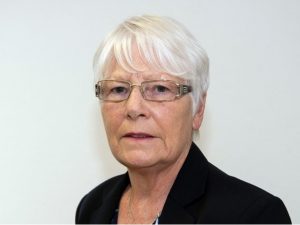 GILLIAN DUNN 2 Beech Close Tel: 07790 585613
Email: gillian.dunn@rotpc.parish.email
I was born in Shelford and have lived in Radcliffe for over 45 years, with my two children, and now my two grand-children, attending local schools.  A retired Nottingham Trent University Administrator, I have been an active member of the Radcliffe-on-Trent Parish Council since 2015, sitting on all Committees. I am a member of the local Resident's Association and also a founding member of the Environmental Working Party Group, seeking to improve the local environment and to  reduce the use of single-use plastics within the Parish of Radcliffe on Trent. Is the Vice-Chairman of the Finance & General Purposes Committee.
---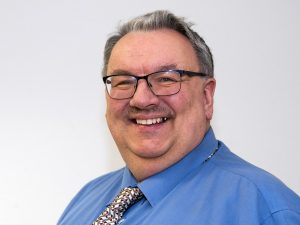 ALAN R HARVEY The Laurels, Saxondale. Tel 07722 613753 Email: alanrharvey@rotpc.parish.email 
 My partner Debbie and I have lived in Saxondale for 20 years.  Following careers in HMRC and Local Government where I specialised in finance, law and project management, I established my own Management Contracting Business, retiring in February 2019. I am Chair of The Saxondale Parish Meeting and have been a Trustee and Director for a number of voluntary and community organisations over the last 20 years.  As an experienced Councillor my Parish interests include stimulating business and retail opportunities, furthering development of collaborative schemes to the benefit of the local community and seeking improvements to the village infrastructure whilst recognizing and sustaining its unique character, particularly in light of the challenge engendered by potential new local developments. I Chair the Finance and General Purposes Committee and sit on the Planning and Environment Committee. My personal interests revolve around our animals (dogs, cats, ferrets, ducks, chickens and guinea pigs), music, writing and finding excuses not to do any gardening. Is the Chairman of the Finance & General Purposes Committee.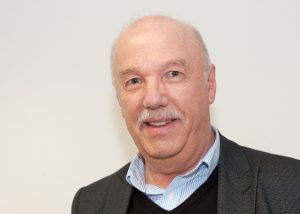 HARRY CURTIS   48 Orford Avenue
Email: harry.curtis@rotpc.parish.email
Tel: 07718 159520

I was born and brought up in Mansfield, and after leaving there I ended up living and working in London for about 15 years. I decided to head back to Nottingham in 1988 and bought a house in Radcliffe where I have lived ever since. I'm a retired IT worker and have been involved in a number of village organisations- notably the Carnival Working Group and Radventures. I am impressed with the work that the Parish Council has done over the years, especially in the area of the environment and hope to help carry on the good work.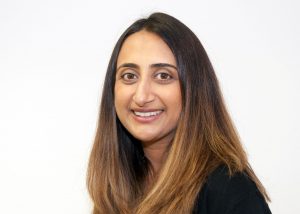 SONAL MODHVADIA
3 Wharf Lane,
Email: sonal.modhvadia@rotpc.parish.email
Tel: 07917 630327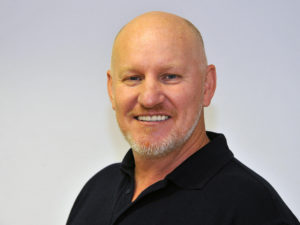 ALAN RYBACKI
31 Station Terrace
Email: alan.rybacki@rotpc.parish.email
Tel: 07720 969988
I spent my childhood in Lancashire and Hampshire before
moving to South Africa for 21 years. I'm proud to have served
in the Air Force and Navy and I now work as a freelance Health and
Safety Consultant and Construction Manager. I've been living in
Radcliffe on Trent with my partner Allie since 2014 – on the
Harlequin for two years and on Station Terrace for the past
3 years.
I've attended many of the events we hold in the village. I think
that people are friendly and engaging and the outlook is positive.
I recently became involved with two community committees and I
felt it was time to integrate further and offer more of my time and
services by becoming a Parish Councillor. I look forward to being
actively involved in the future of our fab village, helping out
wherever I can.
---