Councillors Register of Interests
KEITH AGAR
4 Top Lodges, Saxondale Drive, Tel: 9333381, Email: kaagar@aol.com
A resident of Radcliffe since 2001. Keith is a Senior Lecturer at Nottingham Trent University where he heads their postgraduate property courses and lectures in asset management, commercial agency, valuation, development and investment.  Keith is a Chartered Surveyor and a qualified teacher.  He is Vice Chairman of our Planning & Environment Committee, a member of the Community Advisory Board for Hutton Energy and Vice Chairman of our Neighbourhood Planning working group.  He also sits on our Finance & General Purposes Committee.  Keith is always happy to listen to the concerns of parishioners and to make a difference for Radcliffe.
---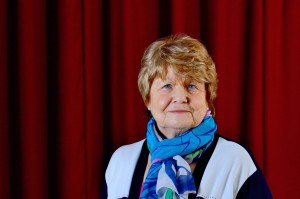 PENNY ASTILL
1 Water Lane, Tel: 9332557, Email: davidastill@btinternet.com
Lived in Radcliffe for over 40 years. Retired district nurse now a Palliative care nurse for Nottinghamshire Hospice. Interested in Health and Safety and Maintaining the integrity of the village and its amenities.
---
  JOE BAILEY
3 Chestnut Grove, Tel: 8451071, Email: joebaileyy@hotmail.com
Joe is Vice Chairman of the Grange & Grange Hall Management Committee. I have lived in Radcliffe on Trent for 7 years and am a stay at home father to children aged 9, 7 and 5. I am passionate about our community and particularly the provision for children and young people. I am Chair of Radcliffe Family Playdays, a school governor at the Infant and Nursery School and member of the Male Voice Choir. I am a keen swimmer, am Welfare Officer for Nottingham Leander Swimming Club and was involved as lifeguard and committee member at our village pool. I am looking forward to further contributing to the village and community I love living in.
---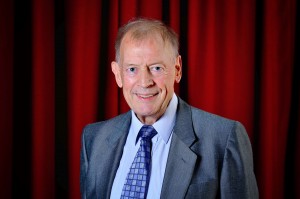 BILL BANNER
25 The Green, Tel: 9335921
Email: billbanner@onetel.com
Bill is Vice Chairman of the Finance & General Purposes committee.
I am a retired Chartered Insurer, having had a career with a major commercial insurer. After this, I worked part-time for almost 13 years, until 2014, in the office of the Parish Clerk in Radcliffe-on-Trent and gained much knowledge and experience in the practical workings of the Council.
I am interested in the financial affairs of the Parish and am keen to get value for money. The clean and tidy appearance of the village is important to me as is the provision of well-maintained and attractive amenities such as Rockley Memorial Park. Activity equipment for use by our young people is a high priority and I will work to keep the high standards that have been set in recent years.
---
ROD BREARS
62 Cropwell Road, Tel: 9332065, Email: rodbrears@btinternet.com Rod is a retired Airline Pilot, he flew for the same Airline for 33 years, 28 years as Captain. He has served on the Parish Council since 1999 and was the Chairman of the Planning and Environment Committee for a number of years. He still has a strong interest in planning and remains on that Committee as well as the Amenities and Finance Committee.
---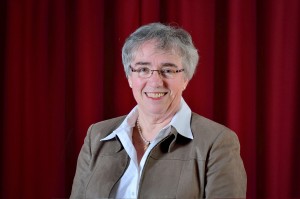 SUE CLEGG  86 Whitworth Drive, Tel: 9118779, Email: sue.clegg3@ntlworld.com
Sue is Chair of the Grange & Grange Hall Management committee. May I take this opportunity to thank Radcliffe Residents for their support during the election in May this year. We moved to Radcliffe in 1972 and both my children went to the local schools from playgroup to secondary. As my children went through the system I became involved with the PTA's ( an original parent of RAINS) and finally served as Governor (including Chair) of Dayncourt. During this time I was also a Playgroup Lady and one of the first leaders of the Beaver Section of the Scouts. I went back to  part-time work in 1986, the last 12 years as an Events Organiser. Since retiring I have been more and more involved with the Radcliffe Community supporting many events and enjoying all the facilities Radcliffe has to offer its Residents. Latterly I have been Chair of the Residents Association and Community Plan Steering Group, two groups which look to the future of Radcliffe. I hope that as an informed Parish Councillor I can help implement some of these ideas which will enhance our village and build a better environment for all our futures.
---
GILLIAN DUNN
19 Blakeney Road. Tel: 9118595, Email: gillian.e.dunn@gmail.com
I was born in Shelford and have lived in Radcliffe for over 45 years, with my two children, and now my two grand-children, attending local schools.
A retired Nottingham Trent University Administrator, I am an active member of the Radcliffe-on-Trent branch of the Lions Clubs International, which raises funds for, and supports, many of our local charities and good causes.
---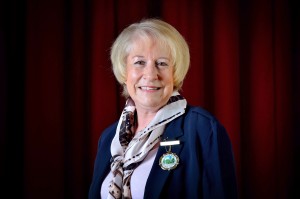 GEORGIA MOORE
9 Pimlico Close. Tel: 9335141, Email: georgia_moore@hotmail.co.uk Has lived in Radcliffe all her life and is interested in all aspects of village life. A keen fundraiser and supporter of local charities.  Vice Chairman of the Parish Council.
---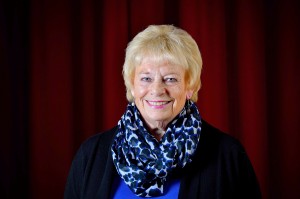 JEAN ROBINSON
10 Vicarage Lane Tel: 933 2573
Email: jean.robinson27@ntlworld.com
I moved to Radclffe 27 years ago & ran the Cliffe Inn (now The Chestnut) for 18 of those years. I am currently working as a volunteer in the advice sector. I have always appreciated the quality of life in Radcliffe and am keen to play an active part in maintaining & improving all aspects of village life.