ANNE McLEOD 4 Jasper Close. Tel 07966 478873 Email: anne.mcleod@rotpc.parish.email
I was born in Nottingham and moved to Radcliffe 45 years ago. I was a secondary school science teacher, head of year and school governor before taking early retirement 6 years ago. Since then I have been a committee member and latterly Chairman of Radcliffe U3A – an organization which has been particularly successful in our village. My interests include walking, gardening and archaeology, I am the current Chairman of Radcliffe Archaeological Project, you may have seen us digging up test pits all over the place, trying to establish when Radcliffe became a village and what trades were carried on here. As a member of the Parish Council, my particular interest will be in he environment and also improving facilities for young people. I am keen to encourage our youngsters to get involved, wherever possible in the decision making that takes place locally. Anne is the Chairman of the Planning & Environment Committee.
---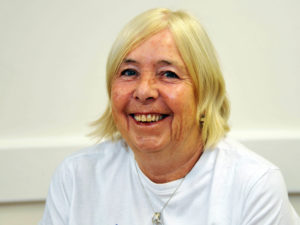 JOSEPHINE SPENCER 21 Grandfield Avenue. Tel: 9332401 Email: josephine.spencer@rotpc.parish.email
A Radcliffe resident for 47 years, 3 children and 6 granddaughters all either have been or at are at Radcliffe schools. Passionate about getting more leisure facilities for Radcliffe. Hobbies include golf, Radpanto, music and walking. Jo is the Chairman of the Parish Council
---
---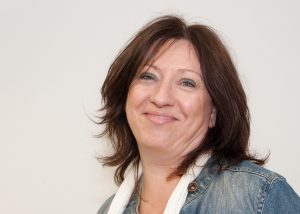 TRACY JAMES 7 Cliff Crescent.
Email: tracy.james@rotpc.parish.email
Tel: 07853 138165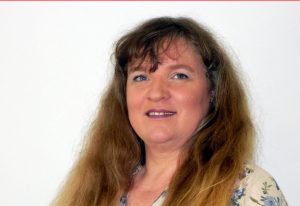 LORRAINE FOSTER 16 Malkin Avenue.
Email: lorraine.foster@rotpc.parish.email
Tel: 07739 425299
OLIVER BERE 25 Newbury Gardens.
Tel 07757 514751 Email: oliver.bere@rotpc.parish.email
Martin Davis 15 Bingham Road.
Tel. 07450 847059 Email: martin.davis@rotpc.parish.email
Irene Dovey 15 Bingham Road.
Tel. 07966 584155 Email: irene.dovey@rotpc.parish.email
Shaun Moroney 21 Cliff Crescent.
Tel. 07793 730260 Email: shaun.moroney@rotpc.parish.email